Worktop Material Selection
The highest quality worktop surfaces at affordable prices. We assist you during your worktop material selection part of your new kitchen journey.
Material Selection for Your Worktop
An exciting step in changing the look of your kitchen is choosing your worktops. For inspiration and fresh ideas, check out all the material selection options offered at Stone Connections. You can find all of our stone materials for worktops online or pay a visit to our showroom. 
All our worktops are functional, hardwearing and beautiful. You can blend, contrast, or make a bold statement with a range of materials and colours we can provide. Gone are the days of limited choices, Stone Connections countertop materials will inspire you to create the kitchen of your dreams.
From simply replacing your existing worktops to a whole new level of design. The materials we use add that final finishing touch that is visually fantastic, smooth to the touch, hardwearing, innovative and very functional.
Many natural stones are available for worktops, but one of Stone Connection's most popular is granite.
Granite is available in an incredibly wide range of colours, designs, and textures, so it's easy to find something that suits your design ideas.
It can be used in any setting, not just in kitchens. We have granite is available in many colours, designs, textures, and sizes. The stone is hard wearing and feels good to touch.
It's also available in an incredible range of colours, designs, and textures to suit any interior design plan.
If you're not sure if your granite worktop fits into your design plans, then you can consult our team of experts for advice on choosing the perfect stone.
When looking for new kitchen or bathroom worktops, you should choose Stone Connection. This is because we have a wide variety of different stones to chose from which come in many different colours. As well as this, our surfaces are of the highest quality and ready to be cut into shape.
Once again, the big plus with all our worktop materials is their durability. Being functional, stain-resistant, easy to clean, along with being an elegant, sophisticated choice, ensures our worktops are a great value investment.
Our Worktops are Eco-Friendly
The granite, marble and quartz we use to make our worktops are considered eco-friendly. These stones come from the Earth's crust, formed when magma, flowing as lava cools. The Earth's crust is 95% igneous and metamorphic rocks – meaning there is a lot to use. So, while it can be argued that it is not a sustainable resource, there are enough elements that see the use of these stones as being environmentally friendly.
Modern eco-friendly quarrying methods.

Durable granite means you replace your worktops less often, reducing waste. Consider the average laminate worktop needs replacing two yearly, plus, it isn't easy to recycle.
Quartz, another naturally sourced product, releases no harmful toxins into the air. Combining that with its durability, staining resistance, and unique beauty makes quartz a very popular choice. We make our quartz worktops from 90 – 93 % quartz, either coarsely or finely ground.
 Stone Connection has built our considerable reputation on providing not only top-quality products—all rigorously tested—but complex designs with bespoke features such as
Seamless, integrated stone sinks 

Discrete pop-up socket lids 

Complex moulded edges 

Mitred down stands
If you are looking for a non-standard worktop, then we are the people to come and talk to. Our highly skilled workforce and the latest machine technology allow us to fabricate complex or unusual design countertops in the material of your choice.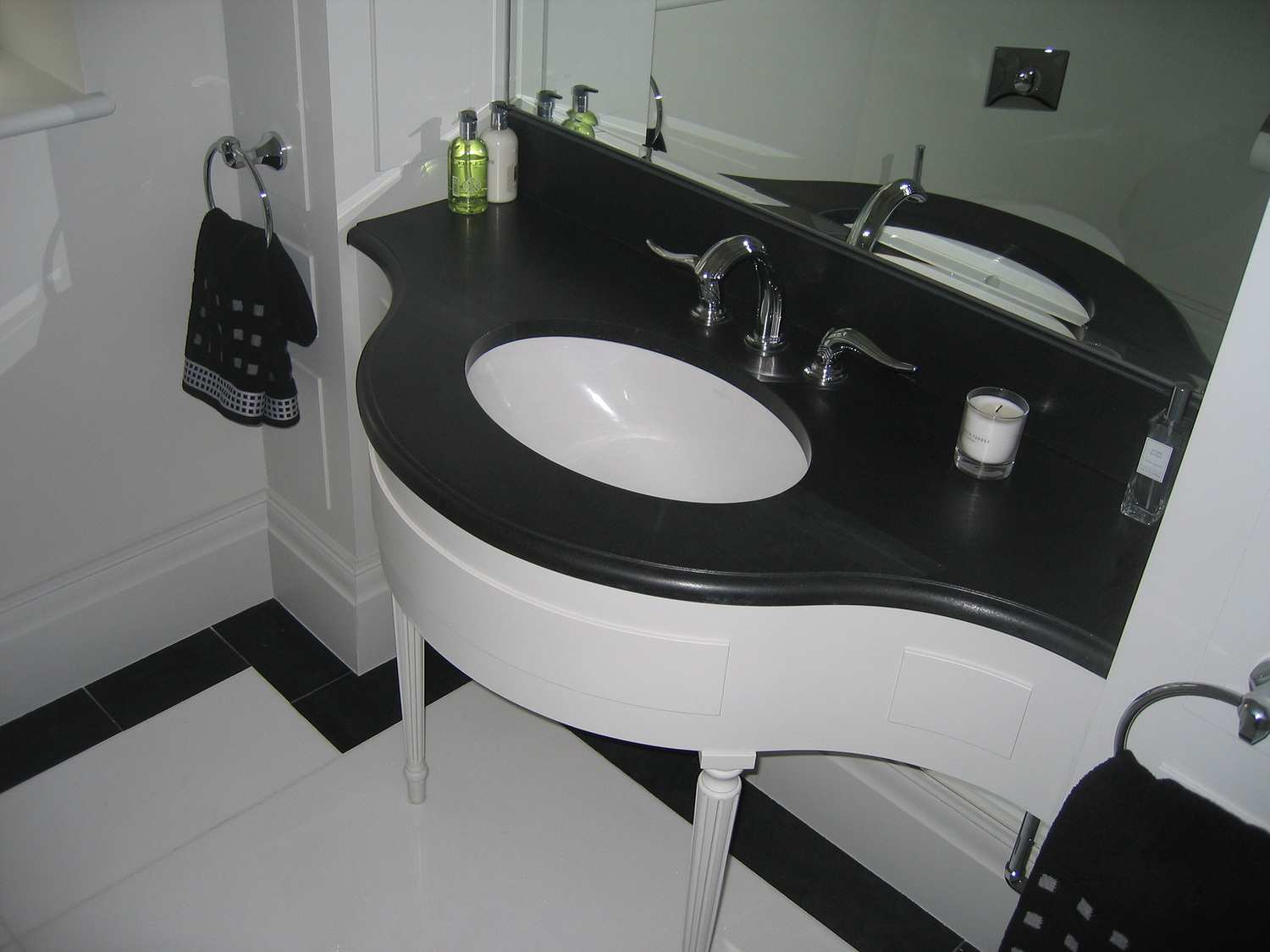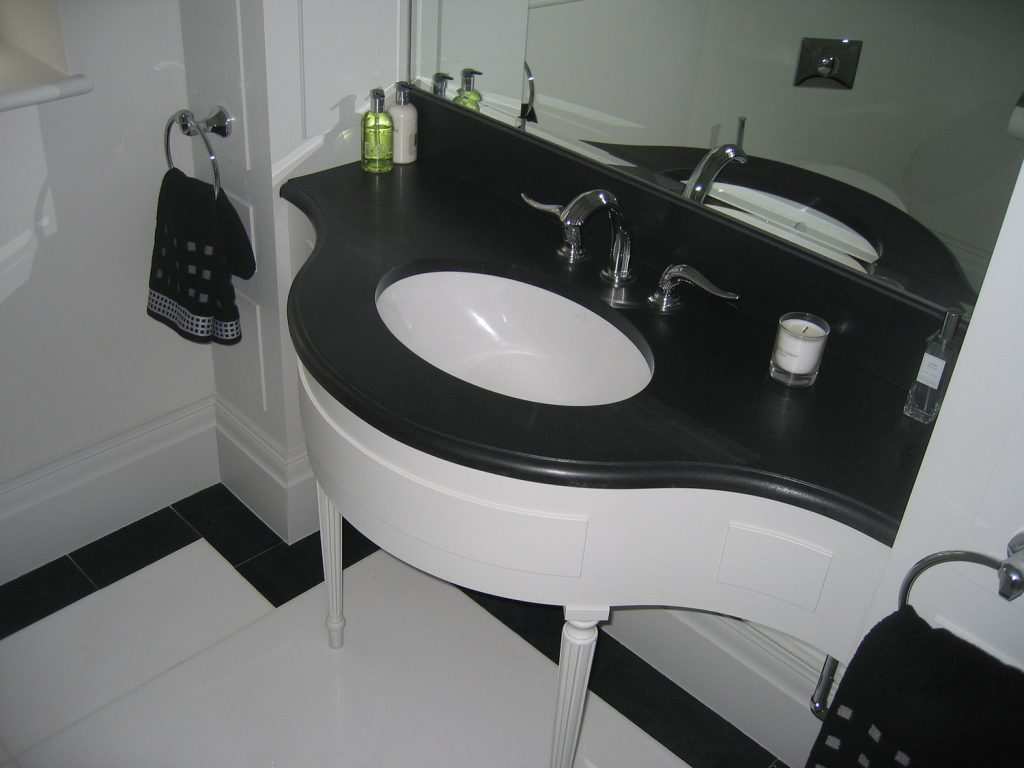 To learn more about our granite, quartz, and other natural stones for a variety of uses around your home, come to our showroom in York.
We have a large range of materials on display in our stockyard that you are welcome to look at at your leisure to ensure that you make the best option for you.
We are inviting you to come to us to take a look at the different types and colours of our worktops. You can also have a look at how good the quality of our stone worktops are. 
If you are in need of a worktop or bathroom tiled floor , then come down and visit us today for our prices.
At Stone Connection, we believe all of our stone surfaces are of the highest quality available for our customers. Therefore, we will recommend the products we think look the best in your kitchen and bathrooms.
If you are unsure about which type of stone to use for your new worktops, then contact us today and schedule a visit to our showroom.
We will be more than happy to assist you during your worktop material selection.
Contact Stone Connection's friendly customer care team to request a sample of the worktop materials we have. You can view the complete collection of our worktop materials online. 
You can also pop along to visit us at our showroom in York, where you can discover the beauty and feel of our worktop materials.